Ray Cooney's Riotous Comedy Farce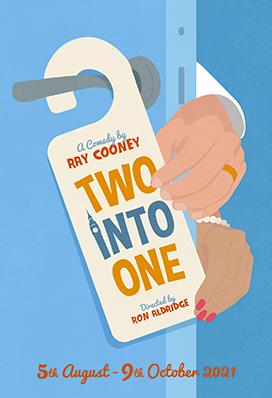 Showing:
5 August - 9 October
Evenings shows from Tue - Sat
Sat matinees every week
Thurs matinees from 5-26 August
Sun matinees from 5 September
ALL TICKETS INCLUDE A DELICIOUS TWO-COURSE MEAL IN THE RESTAURANT BEFORE THE SHOW. 
FOR MATINEE PERFORMANCES:
Restaurant open and serving lunch from 12.15pm – 2pm
Performance starts 2.15pm
FOR EVENING PERFORMANCES
Restaurant open and serving dinner from 6.15pm – 8pm
Performance starts 8.15pm
If you are a Cabinet Minister in the Government it is not easy to arrange an afternoon of nookie in a London hotel with a young lady. The problem is not so much that the Minister and the young lady are both married (not to each other obviously!) but that the young lady is the personal secretary to the Leader of the Opposition.
Richard Wiley (the Cabinet Minister) makes the mistake of enlisting the assistance of his own secretary, George Pigden – a charming Bumbler who gets everything mixed up. Before the end of the evening George's intervention has resulted in Richard's wife and the young lady's husband turning up at the hotel.
Add to this a wily waiter, a pompous hotel manager and a puritanical Member of Parliament who crusades against pornography and you have all the ingredients of a Cooney comedy which soon escalates into delicious farce.
Ray Cooney is the Master of Farce, the King of Comedy, and here he again delivers an utterly hilarious play that will have you rolling in the aisles and all the way home.
If you enjoyed RUN FOR YOUR WIFE you are in for a real treat!
SPECIAL OFFER
4 Tickets for the Price of 3 on Weekday Evenings (offer expires 5 May 2021)