If you hear it... it's already too late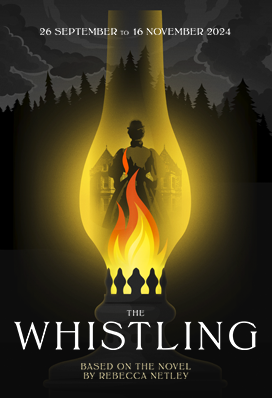 Showing:
26 September - 16 November
Evening shows from Tue - Sat
Sunday matinees from 6 October
ALL TICKETS INCLUDE A DELICIOUS TWO-COURSE MEAL IN THE RESTAURANT BEFORE THE SHOW. 
FOR MATINEE PERFORMANCES:
Restaurant open and serving lunch from 12.15pm – 2pm
Performance starts 2.15pm
FOR EVENING PERFORMANCES
Restaurant open and serving dinner from 6.15pm – 8pm
Performance starts 8.15pm
A WORLD PREMIERE and original adaptation of Rebecca Netley's bone chilling novel.
A young woman takes a new job on a remote Scottish Island, and quickly learns why the previous nanny didn't last long.
This ghost story will send shivers down your spine and haunt your dreams. Not to be missed.
4 Tickets for the Price of 3 on Weekday Evenings. (Offer expires 13 May 2024).