A MESSAGE FROM SALLY
#HereForCulture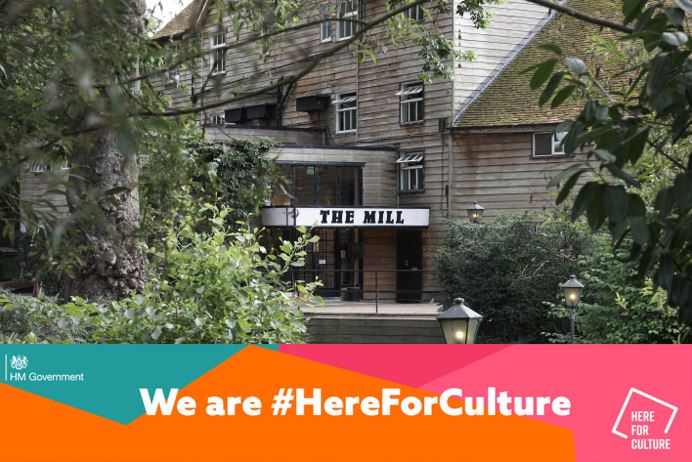 Delighted to announce that our Waterwheel Bar is now OPEN for Outdoor Service (Tuesday – Saturday)
The Box Office doors are also OPEN for you to come and buy tickets in person
On 17 May The Mill Theatre & Restaurant will open with a socially distanced audience
On 18 May we will have Indoor Service in our Waterwheel Bar
We made it!!! The Mill Theatre is re-opening on May 17th. And this wonderful news is made even more possible thanks to the government's Culture Recovery Fund. We were thrilled to hear that we had been given a grant. This will enable us to move forwards with confidence in the next few months and employ stage crew, actors and creatives who have all been severely affected by the pandemic.
What a year this has been for all of us. I am also very aware that The Mill is able to continue because of the love & support from so many people. A deep and heart felt Thank You to everyone. Thank you to our customers who have moved their tickets to rescheduled performances. To our Mill Angels. To the actors and artists who contributed their talent to The Mill's fundraising page on our website and to all of those who donated funds. To The Sonning Fire Brigade Trust, George & Amal Clooney, Ray Cooney, Debbie Mcgee, Dame Judi Dench, Len & Ann Roberts. To the Box Office staff who have dealt with all the rescheduling; to the staff who have worked during the pandemic. And again to the government for the furlough scheme. There have been so many acts of kindness to help us through…. and we made it!
I know that many people have suffered huge losses – loved ones and their jobs. Next year, when The Mill is back on course, it will be time for us to start thinking of helping those who have helped others during this pandemic. 2022 will also be The Mill's 40th anniversary. I am planning some wonderful gala evenings to celebrate the occasion while at the same time raising money for worthy causes. More to come about this later in the year. In the meantime enjoy exploring the website. It is full of some wonderful shows to entertain and delight you.
Take care and keep safe until then.
Sally Hughes, Managing Director
MILL MASTERCLASS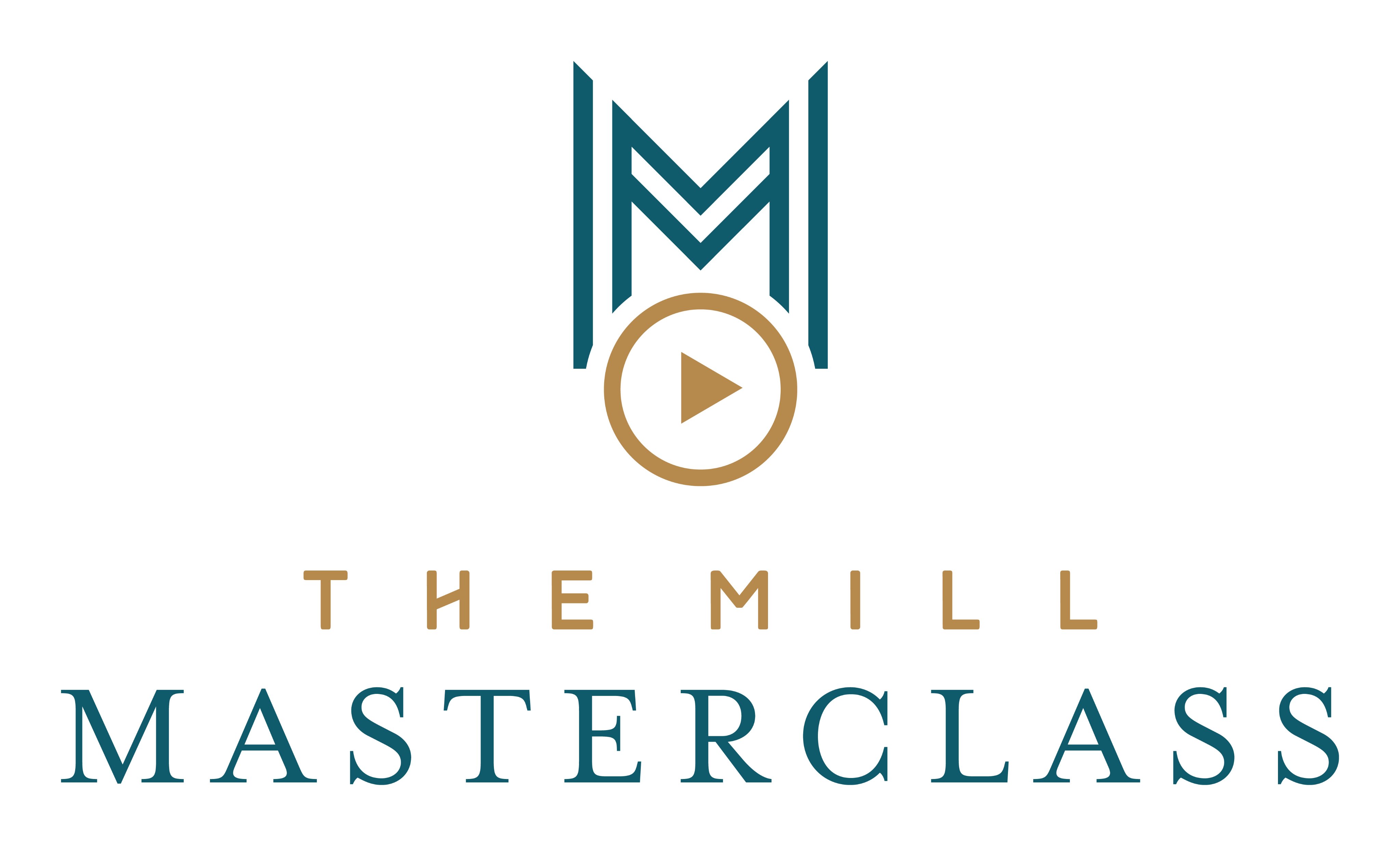 Last summer I produced two video Mill Masterclasses.
The first one guides you to the highest standard achievable to be a Theatre Director. It is taught by the renowned director Robin Herford.
The second one teaches you what is needed to become a TV/Film/Theatre Makeup assistant. It contains many hints, ideas and ways to get into the TV/Film/Theatre business and how to make yourself indispensable once there. The teacher is Sue Sian – a well known makeup designer with many years experience.
"I don't think I know anyone who works in television, entertainment and film who doesn't know the remarkable Sue Sian. Her blend of experience, skill, creativity, sensitivity and personality has made her pretty much a legend in British Broadcasting" – Stephen Fry
All filmed on location at The Mill at Sonning and with the extra ingredient of being introduced by BBC Presenter and actor Mark Curry.