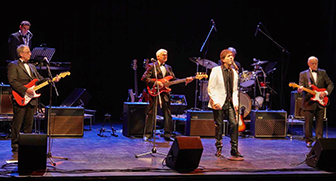 Show starts 8.15pm
Bar from 6pm until 11pm
Dinner from 6.15pm until 8pm
In a celebration of the best instrumental band the UK ever produced. Simon Goodall whose ability to catch the subtleties and characteristics of Cliff's voice is second to none.With hits Apache, Kontiki, Wonderful Land, Foot Tapper, Summer Holiday and Living Doll. Plus many more early rock, n roll numbers.