A celebration of The Shadows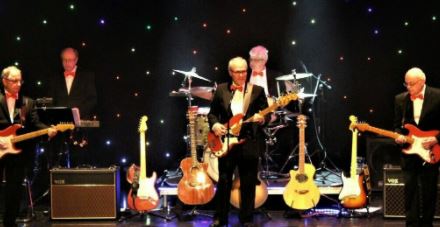 Showing:
8 September
Bar from 6pm
Dinner from 6.15pm
Performance from 8.15pm
In a celebration of the best instrumental band the UK ever produced.
With hits Apache, Kontiki, Wonderful Land, Foot Tapper.
The Bourne Again Shadows will perform a selection of The Shadows' most popular numbers from the repertoire The Shadows themselves used on their final tour as an instrumental band.
Tickets include a Two Course Meal in our restaurant before the show.