Romantic, funny and very touching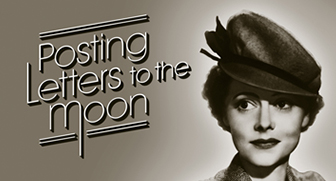 EVENING PERFORMANCE
Dinner from 6pm
Performance starts at 8pm
Please check your designated arrival time
A romantic, funny and very touching portrait of life during the early 1940s featuring readings of wartime letters between Oscar-nominated actress Celia Johnson (Brief Encounter) and her explorer and writer husband Peter Fleming (brother of James Bond creator Ian Fleming).
Played by Celia Johnson's daughter Lucy Fleming and her husband, the renowned Simon Williams.
Tickets include a Two Course À La Carte Meal with an Appetiser.
When booking you will be given a designated arrival time. We politely ask you to keep as close to your designated arrival time as possible to allow for a safe entrance to The Mill.
Please remember that you will be required to wear a face mask or visor when entering and moving within the building. You will also need to wear your face covering in the theatre. You will be allowed to remove your face covering when safely seated at your restaurant table.