Christmas Wreath Making and Afternoon Tea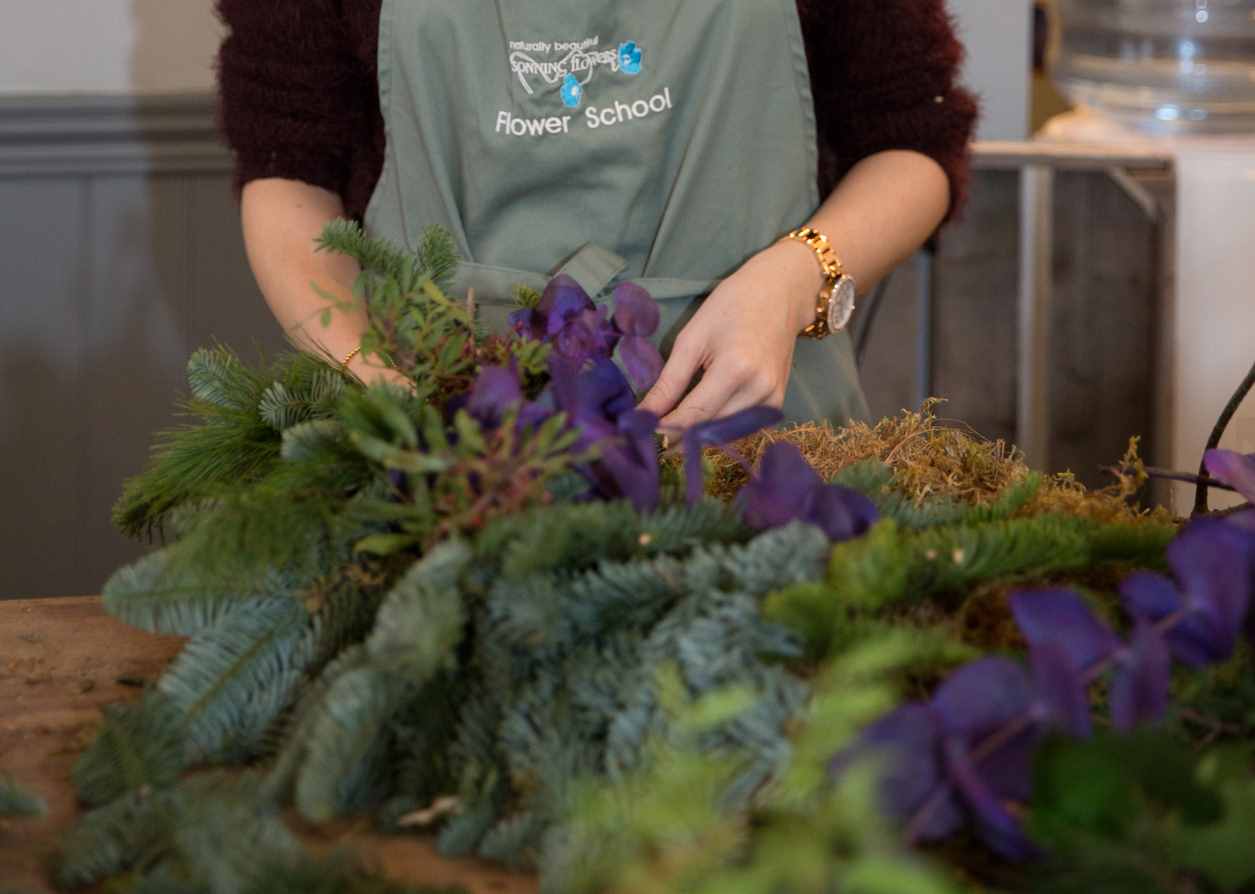 Showing:
28 November
1PM-2:45PM: Wreath making.

From 3PM: Afternoon Tea.
We are delighted to have teamed up with Sonning Flowers to bring you a wreath making course followed by afternoon tea at our theatre. The wreath making course will last for approximately 1 hour and 45 minutes, followed by afternoon tea from 3pm.
During the course, Sonning Flowers will demonstrate how to moss and add foliage to your 14″ wreath frame, then how to add traditional decorations including fruit, fir cones, baubles, cinnamon sticks together with how to use ribbon to make a decorative bow.
To book, please access through Sonning Flowers.