The Winter Dance Party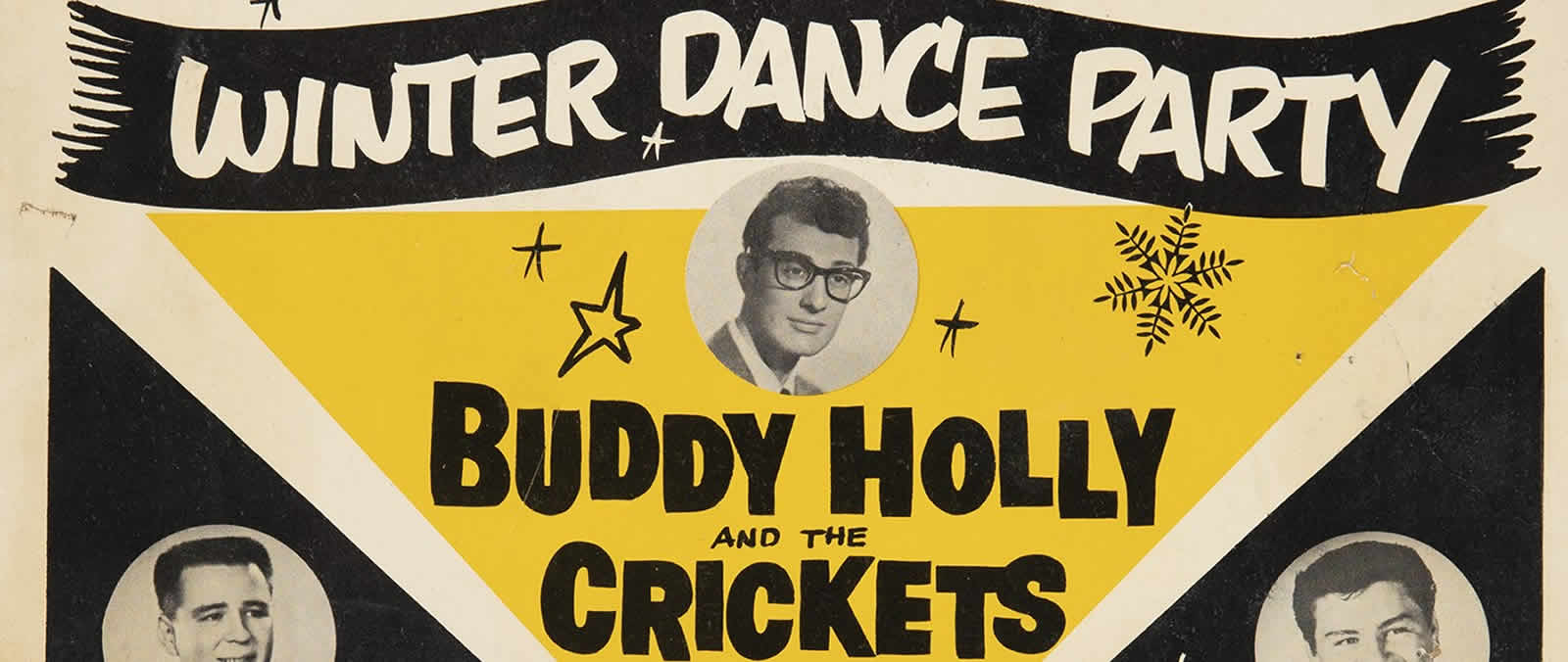 Showing:
7 January
Bar open from 6pm
Dinner served from 6.15pm
Performance starts 8.15pm
In January 1959 Buddy Holly began a string of dates across the American mid-west. The 'Winter Dance Party Tour' included Ritchie Valens, The Big Bopper, Dion And The Belmonts and, of course, Buddy himself.
58 years on from what was to prove to be Buddy, Ritchie and The Big Bopper's final concerts, we present a celebration of their music, together with that of Dion and the Belmonts. From songs such as Buddy's Blue Days Black Nights, Rock Around With Ollie Vee, True Love Ways and It Doesn't Matter Anymore to The Big Bopper's Chantilly Lace, Running Bear and White Lightning and from Ritchie's La Bamba, Come On Let's Go and Donna to Dion's The Wanderer, Runaround Sue, I Wonder Why and Teenager In Love, all the music is performed by real musicians (in authentic 50's attire) on real instruments.  No backing tracks here.
The attention to detail will have you believing that you are back in 1959, as you see how Buddy recorded songs such as Everyday where the drums were replaced by the drummer slapping his knees and Not Fade Away (no, The Stones didn't write it) where the percussion is performed, again not on the drums, but this time on a cardboard box!