The Naming of the Ray Cooney Auditorium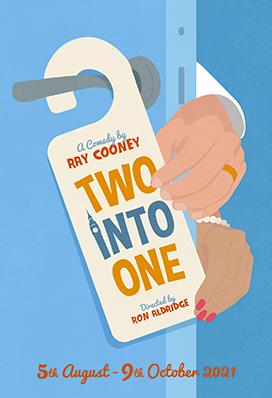 SPECIAL GALA PERFORMANCE
Come and join us on 11 September to celebrate the naming of The Ray Cooney Auditorium.
The wonderful Ray Cooney came to the aid of The Mill last year, just when we needed it. His comedies have entertained our customers for almost 40 years and laughter is just what we need in these difficult times. On 11 September his comedy TWO INTO ONE will be playing and Ray, along with his lovely wife Linda and other celebrity friends, will be in the audience.
Tickets, including a delicious dinner and signed programme, are £200 incl VAT.
TWO INTO ONE is set in a Westminster Hotel. Yes, it is all about the naughty shenanigans of politicians. We have some non-speaking hotel guests in some of the scenes. That night we will be inviting different celebs, who have worked with Ray in the past, to be a guest.
BECOME A MILL ANGEL
If you or your company are thinking of becoming a MILL ANGEL we have designed some special seat plaques with Ray's trademark Theatre of Comedy masks. Your inscription will go in the centre and the plaque will be placed on one of The Mill's theatre seats. You will also receive a lifetime's membership to The Mill Friend's club, as well as a very special relationship with all of us at The Mill. Plus a pair of seats to the gala on 11 September. Contact me on sally.hughes@millatsonning.com if you are interested in becoming a Mill Angel.
Plaque designed by Natasha Elcox