Tickets Include Two-Course Meal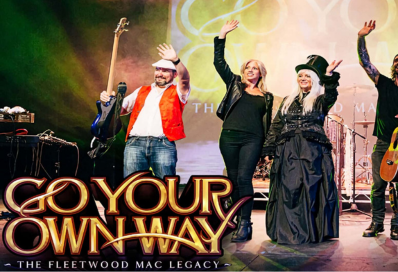 Showing:
3 March
Bar open from 6pm
Dinner from 6:15pm
Show starts at 8:15pm
Go Your Own Way is a brand new spellbinding show featuring the music from the legendary multiple Grammy Award Winning Fleetwood Mac.
Their rock 'n' roll legacy is beautifully performed by a highly talented and acclaimed ensemble of musicians who will take audiences on a powerful journey through their incredible song book. With hits including "Dreams", "Don't Stop", "Everywhere", "Rhiannon", "Gold Dust Woman", "Little Lies", "Big Love" and many more. This show perfectly recreates the live energy and passion of Fleetwood Mac.