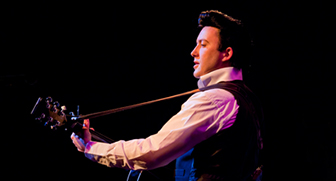 Show starts 8.15pm
Bar from 6pm until 11pm
Dinner from 6.15pm until 8pm
Dinner £54 including dinner
The number one tribute to the late great Johnny Cash.
Featuring Clive John as the man in black. The show features many of the artist's classic tracks including The Ring of Fire, Boy Named Sue, Folsom Prison Blues, Man in Black, One Piece At a Time and many more.& 60s.