Incredible Magic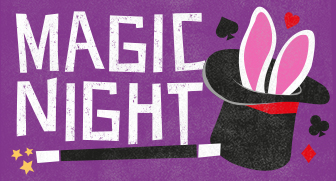 Dinner from 6.15pm
Show starts at 8.15pm
DAN HUDSON presents this show with his incredible magical friends who promise to amaze and astound you!
Dan has been hosting and producing our Magic Nights since they began in 2015 and is an accomplished professional magician and member of the prestigious and internationally recognised Magic Circle. More information can be found on Dan at www.danhudsonmagician.co.uk.
We are delighted to confirm the acts for Monday 20 September will be:
Tickets include a delicious Two Course Meal before the show.