Join our Knit and Natter Club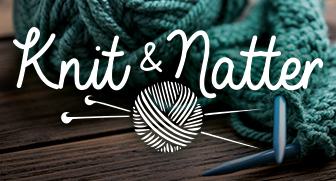 Tuesday morning 10.30am
£2.50 entry
Our weekly Knit & Natter led by Evelyn Fidler takes place every Tuesday from 10.30am in the Waterwheel Bar.
Evelyn is a very experienced knitter and has worked closely with The Mill's Costume Department. She can teach complete beginners to learn to knit or give as much help as needed.
Our members are very friendly and are always excited to meet new members to exchange patterns and tips!
£2.50 entry. Booking is not required.