The complete Miller tribute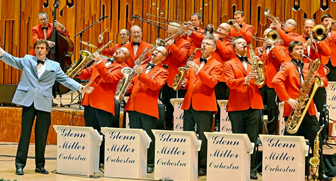 Showing:
4 June
Bar open from 6pm
Dinner from 6.15pm
Performance from 8.15pm
The Glenn Miller Orchestra UK has maintained the exact line-up on stage devised by Glenn, consisting of the leader, five saxophones, four trumpets, four trombones and three rhythm plus a male and female vocalist. The complete Miller tribute.
Tickets include a Two Course Meal in our restaurant before the show.