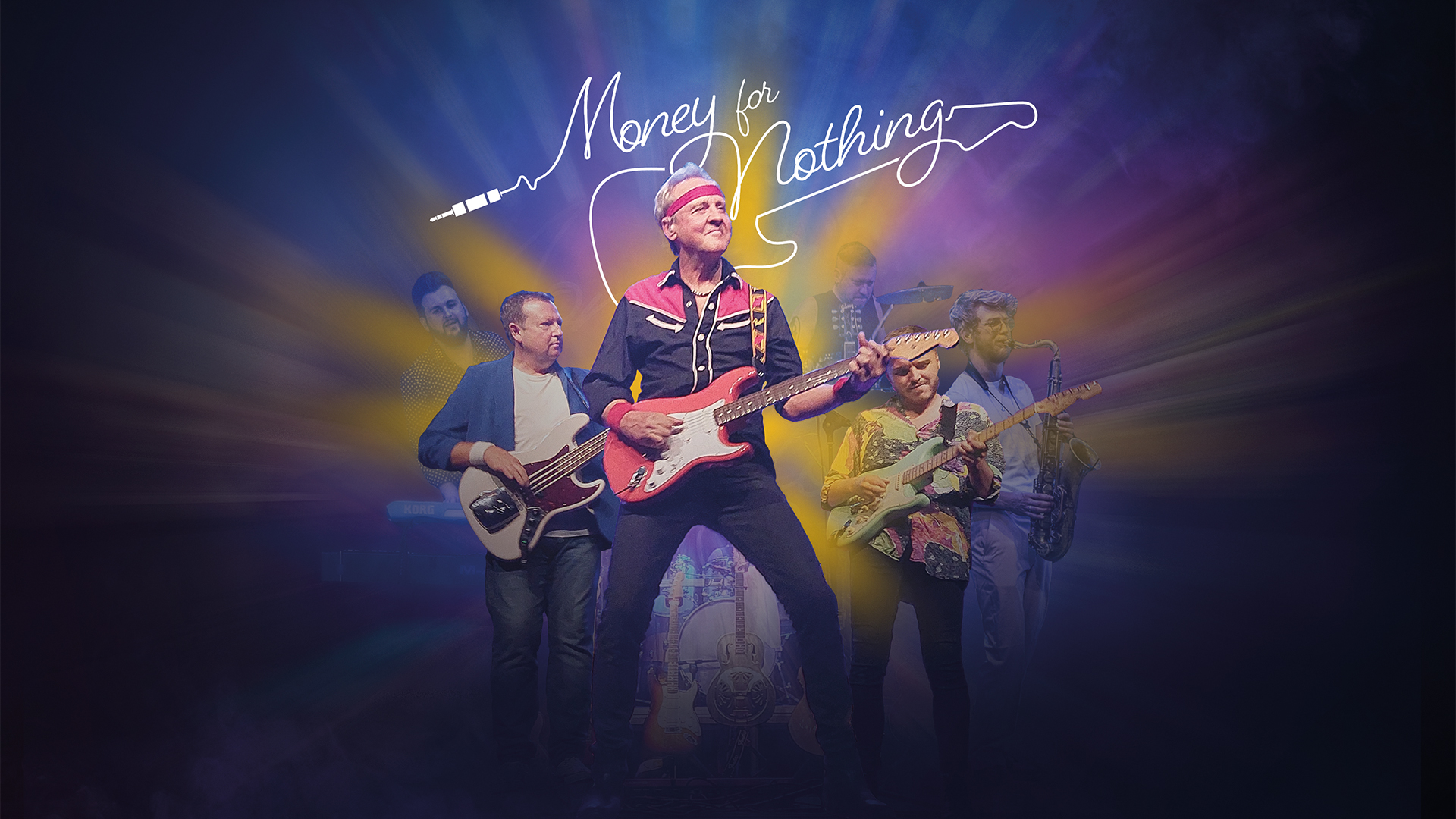 Showing:
16 April
Bar open from 6pm
Dinner from 6.15pm
Performance from 8.15pm
Money For Nothing is a show of the highest quality. Meticulous attention is paid to every detail, to faithfully recreate the distinct sound of Dire Straits in this unforgettable sonic spectacular.
During their career Dire Straits sold over 120 million albums and spent over a thousand weeks on the UK charts, ranking fifth all-time! Performing Money for Nothing, Romeo and Juliet, Sultans of Swing, Private Investigations, Walk of Life, Brothers in Arms, So Far Away and many more much-loved classics drawn from six platinum albums.