A magical morning for your little ones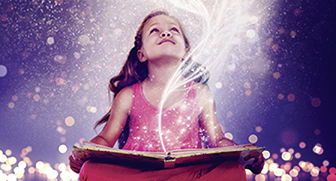 Doors open from 10am
Story starts promptly at 10.30am
Entry £4.50 per child
PRE-BOOK WITH BOX OFFICE
Every Wednesday at 10.30am, pre-school children will be treated to a story and singing in the theatre, as well as colouring-in and dressing-up in the bar.
Book a place for your little one by calling the Box Office on (0118) 969 8000 and join us for a magical experience, topped off as we start the turning of the famous Mill waterwheel.
Entry is £4.50 including a healthy snack and drink for children.
This week we'll be reading Bumpus Jumpus Dinosaurumpus!
Please note that all children must be accompanied by an adult.
Tea, coffee and homemade cakes are on sale for parents and grandparents.
DOORS OPEN AT 10AM
STORY STARTS PROMPTLY AT 10.30AM