Presented by Manhattan Music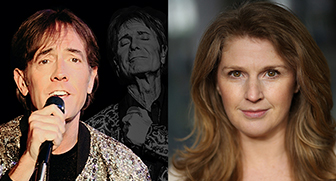 EVENING PERFORMANCE
Dinner from 6pm
Performance starts at 8pm
Please check your designated arrival time
Manhattan Music presents Simon Goodall: The Cliff Richard Songbook
Dubbed "the best Cliff Richard sound-alike in the business" by Sir Cliff himself, UK based Simon Goodall has been performing the songs of Cliff for over 10 years and has even duetted with the man himself.
Join Simon as he takes you on a nostaglic journey down memory lane with hits from 1958 to present day, plus songs from other artists who influenced Cliff, including Elvis, The Everlys and Buddy Holly. He'll be joined by special guest Sara Louise Parry and pianist Toby Cruse.
"Duetting with Simon was like duetting with myself – spooky!" – Sir Cliff Richard
"Simon's vocals are simply amazing. It's a perfect recreation of an iconic voice" – Tim Vine
Tickets include a Two Course À La Carte Meal with an Appetiser.
When booking you will be given a designated arrival time. We politely ask you to keep as close to your designated arrival time as possible to allow for a safe entrance to The Mill.
Please remember that you will be required to wear a face mask or visor when entering and moving within the building. You will also need to wear your face covering in the theatre. You will be allowed to remove your face covering when safely seated at your restaurant table.